Most likely you've been dealing with quite a lot of performers online when you've been turning on your computer looking for cyber sex partners. I know that most of the time we do choose the most beautiful and sexiest chicks that we come across, but I bet there's no straight guy out there who didn't join the private chatroom of a couple.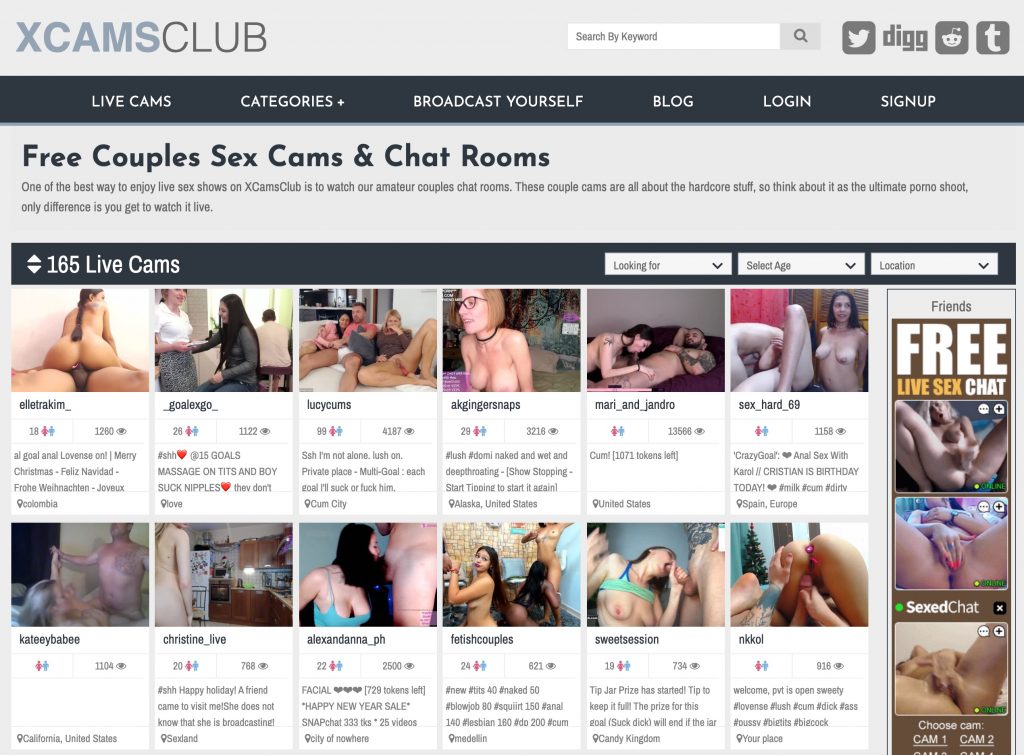 Personally I've always wanted to know what's up with the couples I met. I mean, I always dared to ask them if they were just playing the couple role or if they were a couple in the real life as well. And many times I've went into much more complex conversations with the horny couples I met online. Some of them really love talking about such things while others won't want to discuss at all. Actually, that's quite normal and I never had a problem with those who didn't want to share much about their status. But I did find lots of interesting things from performers who enjoyed talking about the subject.
Did choosing to perform as a couple caused issues in your relationship?
This was the question I really wanted an answer to most of the time. I don't know why exactly, but it felt quite intriguing. Probably because I kind of wanted to find out if a happy couple decided to share their sexual experiences with other people with the intent of earning money turned the happy relationship into something odd or bad.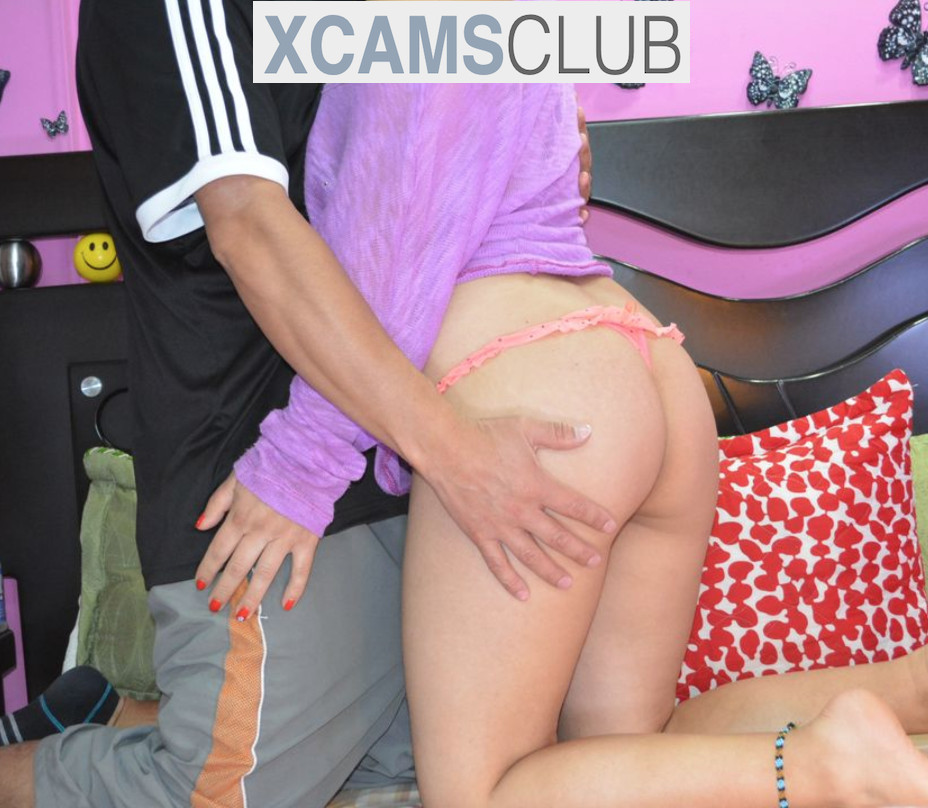 Well, personally I would have expected many couple to complain about that and answer that there were some troubles or issues but most of the answers stated that those relationships actually got much stronger and reliable. And for many of them it meant years upon years of happy lives as couples. Plus a lot of fun while making love with their sweethearts in front of the webcam while others watching it and envying them.
Are you making a living of your live performances?
This is the second question I'm curious to find an answer to from the couples I meet for fun. Most of them seem to really enjoy being able to work when they want and how much they want. And it also seems that couples that spend more than a couple hours a day offering live xxx shows to horny generous dudes from around the world actually earn quite well. And when I say that I want to share with your the numbers I recently heard from one of the couples I've met. They told me that during good days when they spend around four hours online they manage to make up to $200 / hour. Which is actually great in my opinion.
What do you feel when you see your partner talking to different man/woman about sex?
Most of the time, both the guy and his partner answered that they didn't see it as something real and they were thinking that their partner wasn't really flirting or cheating on them with another partner. Most likely because there's no direct contact between the viewer and the performers.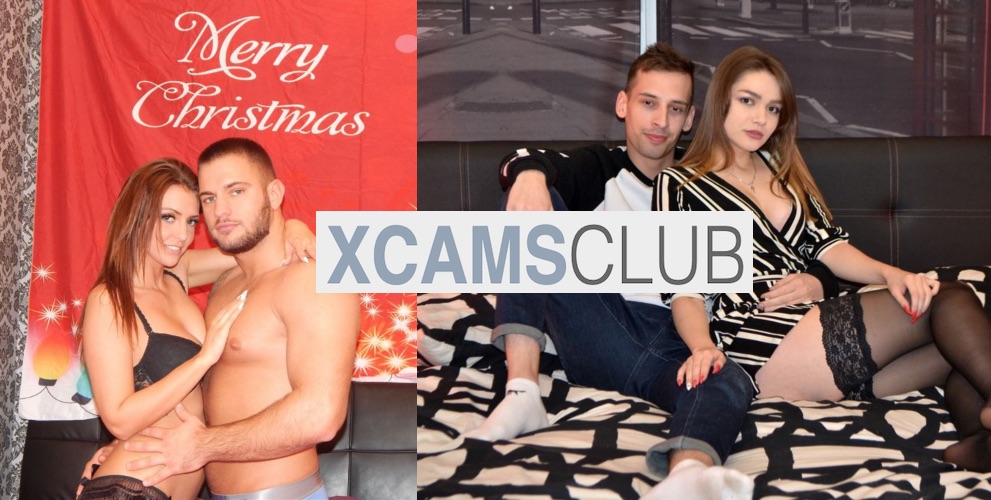 But I've also heard quite a few persons saying they feel like they're actually doing something similar to swinging. Especially couples who dealt with other couples inside their private cyber sex chat rooms. Most because the male used to get requests from a female to do something she wanted to see and vice-versa.
Very few persons said that sometimes they felt that they were cheating on their partners or their partners were cheating on them. But indeed I did come across such persons as well so if it'd ever cross through your mind to ask your partner to join this industry, you've better take all the time in the world to find out all the details regarding what this would imply and also discuss every one of those very thoroughly.
Would you ever get past the screen and accept a real encounter with a man/woman/couple?
It seems that the general answer coming from couples who are couples beyond the webcam is that they wouldn't do it. They wouldn't want to actually have real sex with other persons besides their partners. Honestly speaking, I kind of anticipated this answer!
And of course, guys and girls who were a couple just in front of the webcam for the sole purpose of making money had no problem saying they'd actually enjoy meeting guys and girls looking for some real sex sessions.
Have you ever received any proposals that you've never thought about?
I don't remember exactly all the answers I got to this question but I believe the unanimous answer was: YES! I wouldn't have expected something different actually considering that those who seek adult chat and cyber sex with couples are definitely looking for something they haven't managed to get anywhere else.
What I was a bit surprised about was to find out that most of the couples I've talked to didn't have a problem with that and very few of them said they had to reject such proposals. The main motivation was that they were enjoying sex with their partners a lot and doing the kinkiest things with your partner actually improves your sex life a lot. So many of them usually get intrigued by such indecent proposals as those offer them the opportunity to experience beyond their imagination.
So whether you've ever thought about getting to discuss such things with the couples you get in touch with for virtual sex or not, I'm pretty sure that the answers you've read above offered you some hints regarding those you go to to have fun with.
And mostly you should appreciate further their efforts and passion put into every single show they put up for you. Now just get back to your favorite couples and start another unforgettable xxx session!
Please follow and like us: