I've been involved with live cams for a long time now and one of the things I noticed happening very often was that gay live cams weren't really hosted by gay men.
I'm sure for some it doesn't come as a surprise, but if you are a visitor on a gay cam site, you expect to watch gay men, either getting naked, stripping, masturbating or whatever. But you expect gay men.
Well, it so happens that's not always the case, or at least it wasn't until not so long before.
There's of course no way to determine the real sexual orientation of a webcam model, unless he or she is truthful on their profile page, nor is it ethical to somehow verify it beyond this point.
XCamsClub's free gay cam section doesn't have such an issue, since all our cam shows are 100% the real thing. Visitor's can watch their favourite gay cams for free and there's little one can do to fake a show. In reality, this never happens
Recorded or live?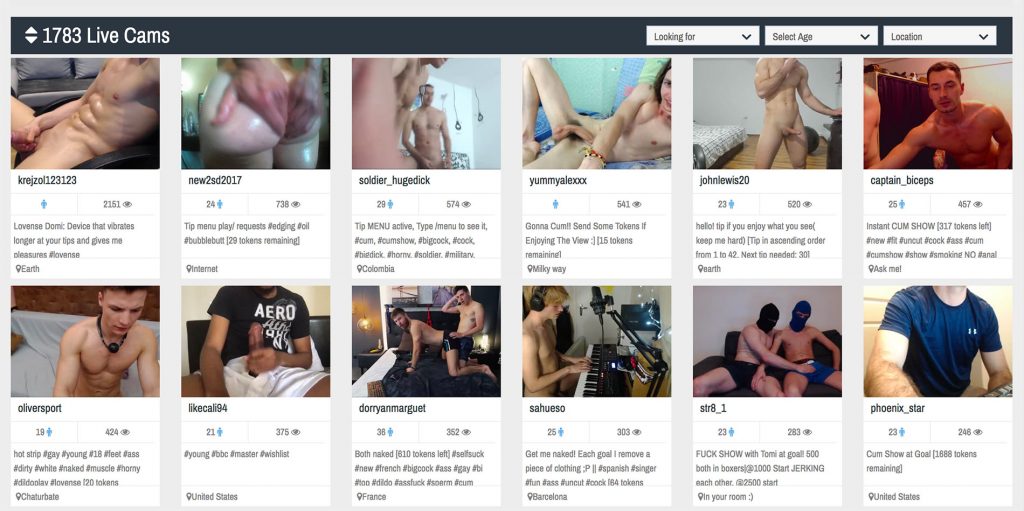 That's another concern a lot of people have. Since sometimes there's no feedback from the models, some might think they are watching a recording instead of a live feed.
While this admittedly has happen a few times on various cam sites, we do our best to prevent such things from ever happening.
The lack of feedback from a webcam host does not mean you are watching a recording.
A lot of the times hosts are busy with their show, keeping their hands busy or really feeling the moment :).
Also, for most of our cam hosts, English is not their native language, so they often refrain from typing. This is one of the reason we have moderators, to help answer people's questions and requests while allowing our models to keep going with their cam shows. But even with moderatos, things don't always go according to plan. A lot of things can happen: bad connection, no available moderators and the list can go on and on.
But to make things clear once again, our shows are live and real, 100%!
Free Gay Cams as in Free Beer & Free Speech
Unless you want to tip one of our gay models (which we'd really appreciate) you will never have to pay to watch our gay cam public shows. And since over 95% of our models do public shows only, you can get a pretty good picture of the awesomeness of our cam site.
6 Real Gay Men & Gay Couples to Watch
sahueso
David Sahueso is a pretty boy musician from Barcelona, Spain.
As far as we can tell he's very talented, his shows often include him performing various live covers or even his own original music.
Singing in an obvious Catalan accent makes his even more cute and desirable to his viewers.
You can check out his instagram here.

captain_biceps
Talks Italian and English and he's 25. Alex, as he call himself on camera, is a well built hunk with a cock to math his self confidence.
He has only about 7K followers on xcamsclub, but that number seems to only go up every time he broadcasts.

soldier_hugedick
Soldier is a 29 years old bisexual man from Colombia. According to his profile page, he likes women too, but prefers men any time of the day.
Most of the time you'll see him with a friend, mostly sucking each other for hours.
If you choose to check him out, you can chat with him in either English or Spanish.

dorryanmarguet
Dorryanmarguet is French. At 36 years old he's one of the horniest models I've ever seen, man or woman. He also likes to broadcast with a partner and anal sex on cam is not a problem for either of these men.
One of the things you'll notice always by his bedside is his huge toy and lube, never goes to sleep without them. You're free to let your imagination fly now, I'm sure you'll have a lot of fun doing it.

freeliveboy
This is actually the screen name of Neal and Ken, a Spanish speaking couple you'll come to love.
These guys are 100% gay too, which seems obvious as they can't seem to help but touch each other whenever they get the chance.
Doing live cam shows is a way for them to share their attraction for each other with the world. It's also an excuse to have more sex.

johnlewis20
John is a 28 years old earthitarian . I call him that because I'm not allowed to reveal his location, you'll find this with a lot of our hosts.
It's a way for of them to keep their private life away from the cam world they live in.
An avid gym guy, John also has a large cock which makes him one of our most popular gay webcam models.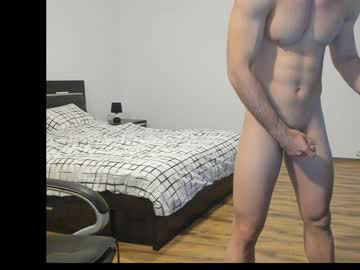 Please follow and like us: